Online Divorce
in Connecticut
Simple process to get divorce papers online
Affordable pricing plans with no hidden fees
Unlimited changes to forms and free revisions
Divorce papers ready to download in two business days
Step-by-step filing instructions
Award-winning tech support for all customers
Divorce in Connecticut is quick and easy
Divorce Online in Connecticut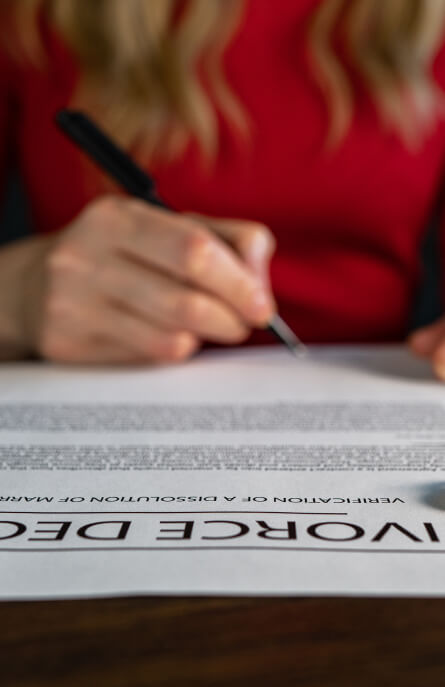 Even a divorce based on mutual consent involves a lot of paperwork, and even a single mistake in legal forms may cause case delays. Online divorce services were designed to solve such problems and allow self-representing litigants to prepare for the filing process without 
a hassle.
Connecticut Online Divorce is an affordable and straightforward paperwork preparation service focused on uncontested divorce cases. You can complete all the divorce papers relevant to your particular circumstances online for just $139, saving money on attorney fees.
All the court forms provided by Connecticut Online Divorce are 100% legit and any couple seeking 
an uncontested divorce in Connecticut can take advantage of this website, regardless of whether the spouses have minor children or marital property.
The primary benefits of this online divorce tool are:
No need to waste time on meetings with a lawyer or court visits. All you have to do is provide information about your marriage and divorce online.
A straightforward online questionnaire you can complete at your own pace, making unlimited changes.
Work with your files whenever and wherever is comfortable for you, using your PC or smartphone.
Fast paperwork preparation. Ready-to-sign divorce forms are available in your account within two business days after completing the questionnaire.
Comprehensive states-specific filing instructions help avoid hassles when submitting your completed documents to the Court Clerk.
Connecticut Online Divorce ensures one of the cheapest ways to prepare all the necessary uncontested divorce forms. The cost is just $139 for the divorce package, separate from court fees.
Compare Your Options for Filing for Divorce in Connecticut
Divorce With a Lawyer
Litigated divorce where each spouse has their own attorney representing their interests before the court:
Contested divorces are the most expensive, with lawyers charging per hour (from $200 to $750 in Connecticut)
Litigation often results in a long-drawn-out divorce process
The need to find dates and times that work both for you and your lawyer
Going through a divorce trial can be very stressful and painful for all the parties involved
Connecticut Divorce Online
Quick, cheap, and straightforward option 
for a peaceful divorce:
A fully guided online divorce process is available for all couples filing for an uncontested divorce
Preparing all divorce papers online, without leaving home
Ready-to-file divorce forms within two business days
One fee to access all the documents and filing instructions
Low-cost solution to solving the paperwork hassles
DIY divorce
Pro Se divorce without legal representatives or other professional support:
Being unsure of your legal rights can cause mistakes in divorce forms and other complications
Paperwork takes a long time for a person without formal legal training
The high risk of an unfair divorce settlement
A DIY divorce can turn out to be expensive in the longer term
Here's how our process works.
Looks complicated?
Get your hassle-free divorce
Provide your case details
2
File for Divorce Online in Connecticut Without a Lawyer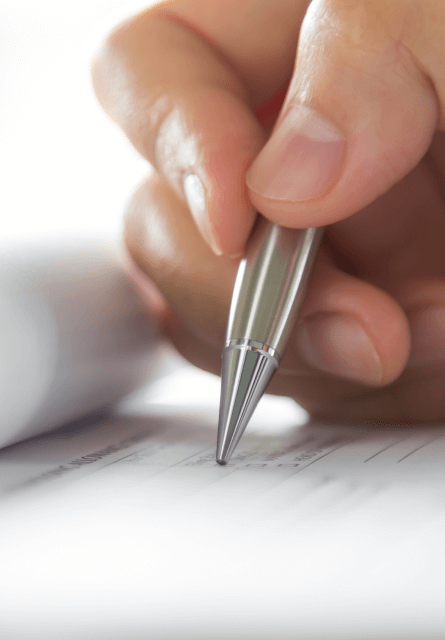 Although the spouses are advised to hire attorneys to advocate their interests before the court in contested divorce proceedings, most simple uncontested divorces can be handled without legal representatives.
So, if the parties are ready to negotiate and reach an agreement about the final terms of their separation out of court, they can arrange a so-called DIY divorce, i.e., divorce without a lawyer.
The plaintiff (or both spouses together if they qualify for a non-adversarial divorce) can either complete all the required divorce forms independently or use Connecticut Online Divorce to make things easier. This website helps prepare your unique divorce papers in only two business days for $139.
However, once the divorce forms are ready to be filed, the further steps of the dissolution procedure are the couple's responsibility if they want to file their own divorce.
So, to begin a divorce action, the party initiating the case (or both spouses, if filing a joint application) must file the initial divorce forms with the Superior Court Clerk's Office in the county where either spouse resides.
Besides, the court charges mandatory filing fees to file the case. In Connecticut, the filing fee is about $350, but parties can contact your local Court Clerk's office to know the exact amount.
Do-It-Yourself Divorce in Connecticut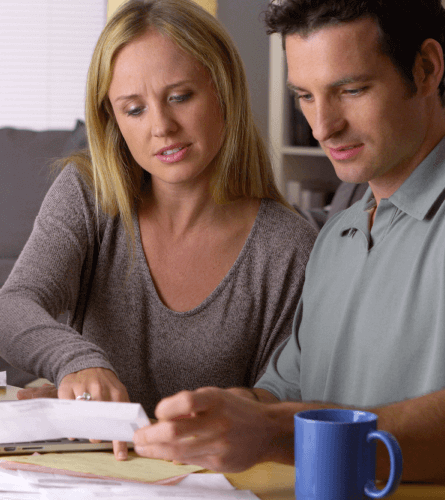 Generally, the Connecticut divorce process involves the following steps:
1. Complete the initial divorce forms
In a regular uncontested divorce, they include the Divorce Complaint, Summons, Notice of Automatic Court Orders, and Motion for Orders Before Judgment (Pendente Lite) if the plaintiff wants to request any temporary orders.
In a non-adversarial divorce, the spouses need to fill out the Joint Petition, Financial Affidavit, Notice of Automatic Court Orders, and an Appearance.
2. File for divorce
The plaintiff (or both spouses together) must file the above divorce papers with the Superior Court Clerk's Office in the county where either spouse currently lives. Besides, the court fees must be paid.
3. Serve the divorce papers
The spouses filing a Joint Petition for a non-adversarial divorce skip this step, but in a regular uncontested divorce, the plaintiff must deliver the copies of divorce papers to the other spouse by a State Marshal. Once copies of the Complaint and Summons have been delivered to the defendant, the original forms must be returned to the Clerk's Office. Besides, the Marshall must complete a Return of Service form as proof of service.
4. Waiting period
Once the defendant was served with copies of the Divorce Complaint and Summons, they must respond by filing an Appearance form with Superior Court Clerk. Then, at least twenty days after the divorce papers were delivered, the waiting period begins.
Connecticut typically requires a 90-days waiting period before a final divorce decree can be entered.
However, a simplified non-adversarial divorce does not imply a waiting period and can be finalized in 35 days without appearing before a judge.
5. Finalize a divorce
The spouses who have settled all their disputes out of court must attend only one brief hearing. At an uncontested divorce hearing, the judge reviews all the submitted divorce forms and grants the divorce as long as everything is completed correctly and the spouses' Settlement Agreement is fair.
All Required Connecticut State Forms.
Connecticut-Specific Court Filing Instructions.
Unlimited Revisions for as long as your account is active.
Getting a Divorce With Children in Connecticut
If the spouses have minor children, they can agree on the terms of custody and other child-related issues independently, and the court is likely to approve their agreement as long as it meets the child's best interests.
However, if the parents fail to reach an agreement, the court makes the decision at its discretion. The judges shall consider multiple relevant factors, including each parent's willingness and ability to meet the child's needs, cooperate with the other parent and encourage their relationship with the child.
Whether decided by the parents or the judge, child custody includes legal (each parent's decision-making authority) and physical custody (the child's primary residence). Both legal and physical custody may be sole or joint, depending on what would be better for the child in a particular case.
Besides, the divorcing parents of minors are required to take a court-approved parenting class within sixty days after filing for divorce and complete some additional divorce forms, including:
Notice of Automatic Court Orders (JD-FM-158)
Affidavit Concerning Children (JD-FM-164)
Child Support Guideline Worksheet (CCSG -1)
Parenting Education Program – List of Approved Programs (JDP-FM-151)
Parenting Education Program Order, Certificate and Results (JD-FM-149)
As for child support, Connecticut Child Support Guidelines are based on the Income Shares Model. An exact amount of child support is determined on a case-by-case basis, considering both parents' combined net weekly income and the number of children.
Residency Requirements in CT
To apply for divorce in Connecticut, a couple must meet one of the state residency requirements:
at least one of the spouses has resided within the state for at least 12 months before filing for divorce or preceding the date of the final judgment;
either spouse was domiciled in Connecticut at the time of the marriage and moved back permanently before filing for divorce;
or, the ground for divorce occurred after either spouse moved into Connecticut.
How Long Does It Take to Get a Divorce in Connecticut?
Generally, there are a lot of factors that can impact the length of divorce. The most crucial factor is the level of agreement between the spouses, i.e., whether a divorce is contested or uncontested, and how many court hearings, meetings with lawyers or mediation and counseling sessions would be needed.
On average, an uncontested no-fault divorce in Connecticut takes about four months from the date of filing all the required divorce papers. The length of a contested divorce is harder to predict, and it can take much longer, a year or even more.
However, if the spouses qualify for a simplified divorce procedure, they can get divorced within 35 days, waiving the waiting period and final hearing.
Customer Testimonials
Everything seems simple enough while going through the questionnaire and speaking to the rep over the phone.
A good choice to make if you're interested in making it easy
Kirsten mills C.
Fairfield
This service was friendly and made it so easy to do my divorce after over 20 years of marriage. The customer service guy who called right after I signed up explained everything so clearly and told me step by step how it would all work. He answered all of my questions. No lawyers or mediators needed - yay - huge savings!
This process was very simple and helpful my schedule did not allow a lot of free time figure all the steps needed to begin and after doing some research I was able to come as this website. Greatful
This process was so easy to follow. Would highly recommend to anyone.
After the pandemic I decided to rush getting married to someone I barely knew and as life went I learned that we weren't meant for each other. I'm so grateful to have had this option and resource!
So advice anybody and everybody to take time out and review Connecticut online divorce the professional people and they get straight to the point thank you online Connecticut divorce
This site made everything easy. To not have to get involved much and just have everything taken care of for you was nice. Also, very affordable!
I give them 5 stars never thought something like this existed! Major help!
Frequently Asked Questions
How to file for an uncontested divorce in Connecticut?
If the parties are ready to resolve their disputes out of court, they can have an uncontested divorce. They must reach 
an agreement about child custody, property division, alimony, and other essential matters and file their Settlement Agreement with the court.
How much does a divorce cost in Connecticut?
Divorce in Connecticut costs around $525. It includes a $350 filing fee, a service of process fee of $50, and a parenting class fee of $125 in case you have minor children.
How to get a free divorce in Connecticut?
Getting a free divorce in Connecticut is possible if you don't hire a lawyer and prepare for divorce yourself. If you also want to avoid paying the filing fees and know that you qualify, you can file an Application For a Waiver Of Fees (JD-FM-75).
How to get divorce papers in Connecticut?
You can get divorce papers in Connecticut in several ways. First, you can obtain blank forms from the self-help section of the Connecticut Judicial Branch website and fill them out. The second option is to generate divorce papers using online divorce services.
Where do I go to file for an uncontested divorce in Connecticut?
To start an uncontested divorce in Connecticut, you must go to the Connecticut Superior Court (Family Division) in the judicial district where you or your spouse lives. You can find the locations of the Family Courts on the Connecticut Judicial Branch website.
What are the grounds for divorce in Connecticut?
The grounds for divorce in Connecticut are of two types: fault-based and no-fault. Fault-based grounds are adultery, willful desertion for one year, fraudulent contract, cruel treatment, imprisonment, etc. No-fault grounds include irretrievable breakdown and separation for 18 months.
How is property divided in a Connecticut Divorce?
The property in a Connecticut divorce is divided using the equitable distribution property laws. They treat all property spouses gain during and sometimes before marriage as joint (marital) property. Its division is based on what the judge considers fair and equitable after considering several statutory factors.